The Man Who Was Thursday Book Cover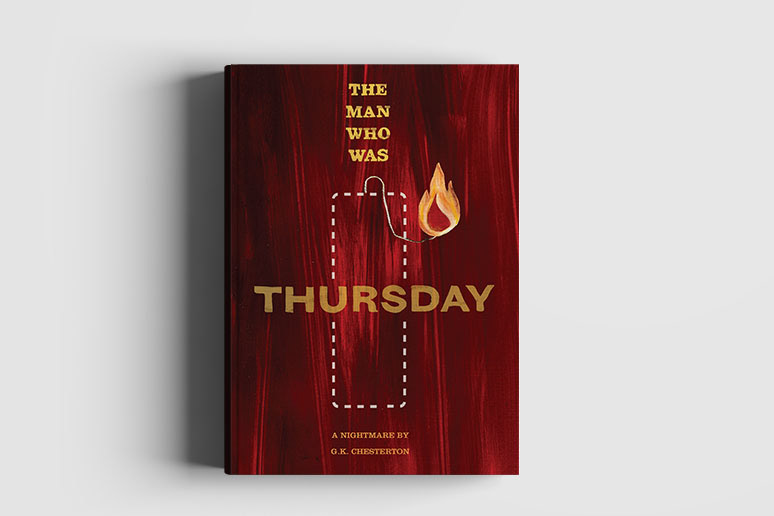 This book cover is for
The Man Who Was Thursday: A Nightmare,
a metaphysical thriller by G.K. Chesterton published in 1907. The story features anarchists, a secret organization, and a very philosophical policeman. I sought to convey the sense of suspense, mystery, and uncertainty.
The book cover was made with acrylic paint, paper and string collage, and Photoshop. In order to portray the mirage-like effect created by heat from a flame, I created the typography manually. I traced the typeface with a thick marker, wrinkled the paper, and scanned in the text.