Steadfastness Magazine Spreads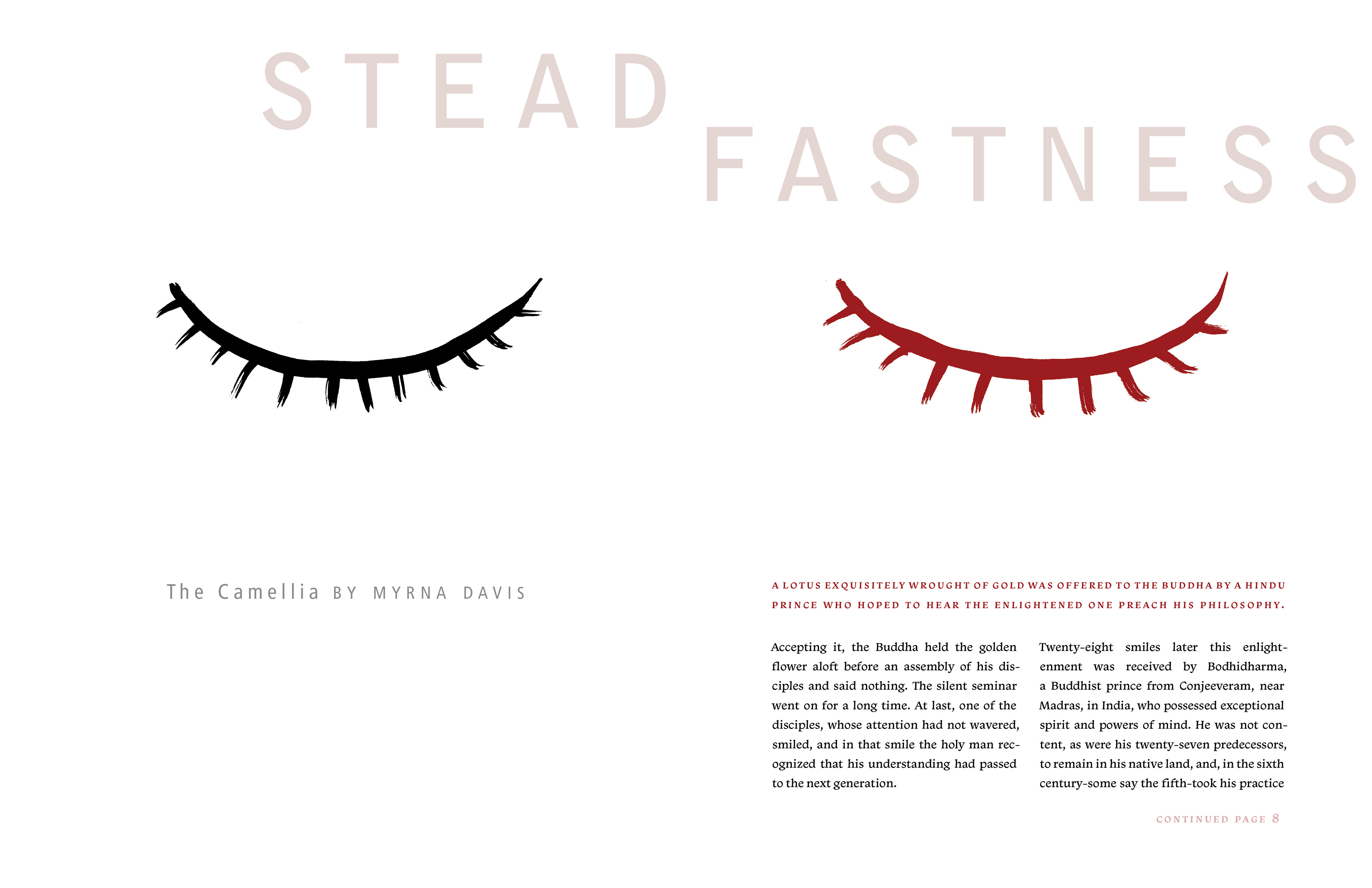 For this project, I created two magazine spreads for the story "Steadfastness: The Camellia." Each version is geared at a very different audience and focuses on a different aspect of the story.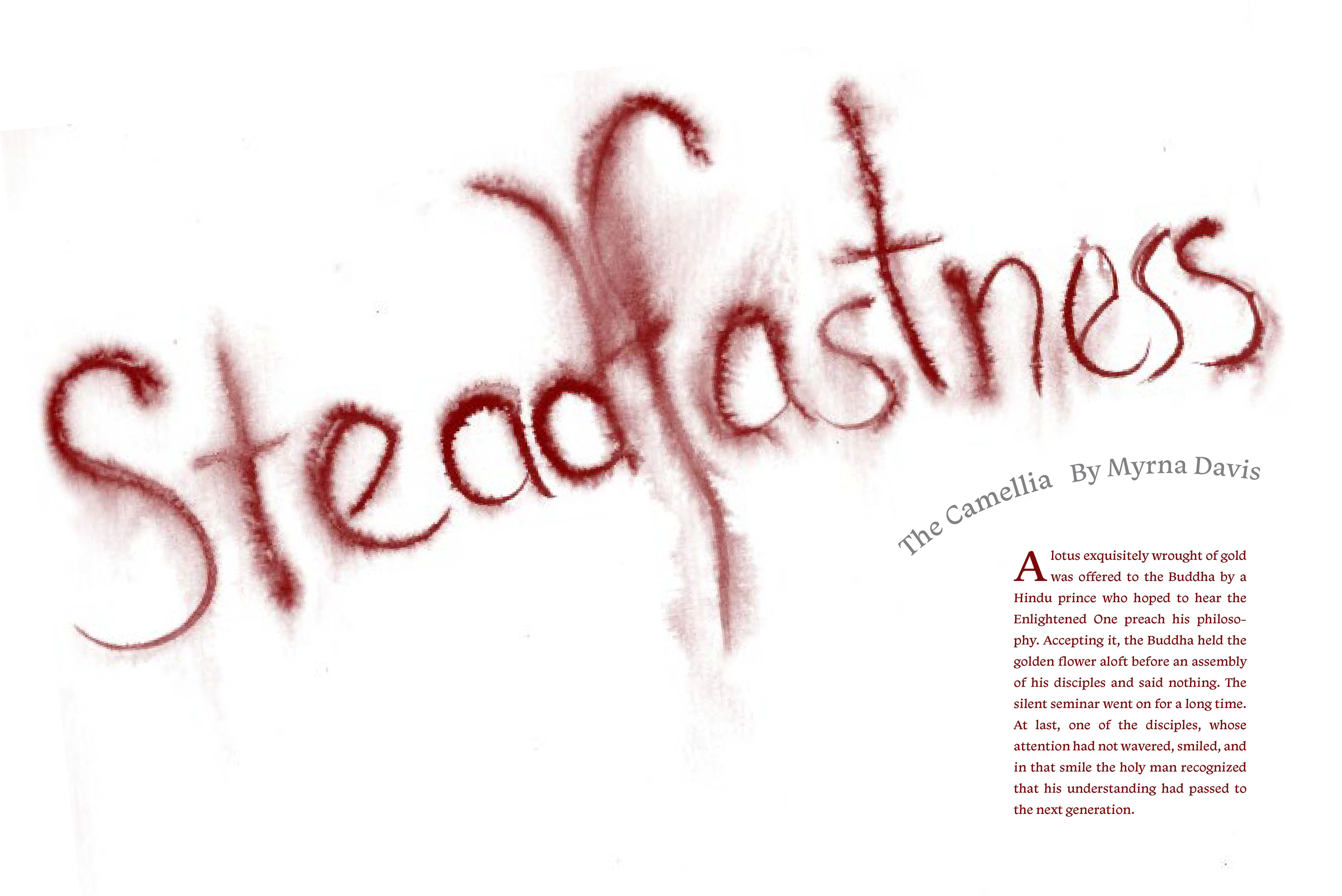 In addition to the two versions shown above, other approaches were taken for younger audiences, in which the illustration focused on the story's flower-name and moral rather than the sometimes gruesome imagery of the plot. Below is one of these approaches, which was discarded before being finished. For this version, I handlettered the word "Steadfastness" and taught myself how to vectorize text.